WhatsApp seems likely that more users will be left out, especially for those who still haven't agreed to its new, controversial privacy policy before the May 15 deadline, then account functionality will be lost, followed by deletion of the account itself.
Also read: ASUS ROG STRIX B550-XE WIFI GAMING: Positive & Minus I Motherboard Review
As we know previously, WhatsApp announced a new privacy policy in January for non-EU users that allows their account data to be shared with the parent of this application, namely Facebook.
The policies may be simple and understandable. There are concerns however that it will allow Facebook to access private WhatsApp conversations. While private conversations will remain encrypted, messages sent to and from businesses can be shared, and Facebook can use that data to target advertising.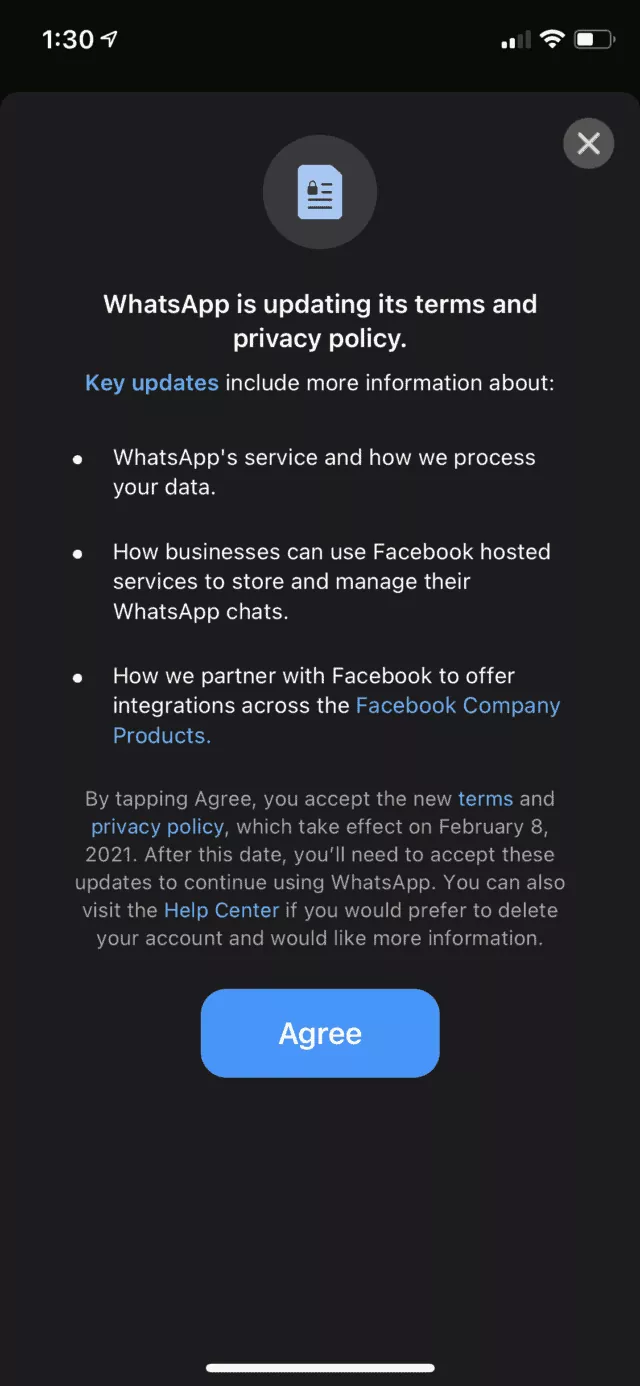 There has been a lot of criticism of the policy, so WhatsApp actually delayed its launch until February 8. Well, the latest reports TechCrunch disclosed that users are required to agree to these terms by May 15 to ensure the app continues to work as normal.
And for those who refuse to comply with the policy, accounts will be gradually deleted. Initially it will have limited functionality such as no longer being able to send or read messages from the app, and even though receiving calls and notifications is still possible. Well, that feature will also disappear after a few weeks when users still haven't agreed to this new policy.
WhatsApp basically clarified that any user who refuses to accept the new privacy policy will eventually have their account terminated. If the reality of this app is any longer unpleasant, then it's time move on to other messaging apps like Telegram.